A partir de
453€ /person Forfait "tout compris" Based on 2 adults sharing
6 NIGHTS IN 2*, 3* AND 4* HOTELS, BREAKFAST INCLUDED
5 HALF-DAY EXCURSIONS ACROSS CYCLIST-ONLY MOUNTAIN PASSES
TECHNICAL INFORMATION ON EACH PASS IS PROVIDED, AS WELL AS AN INTERINARY ROAD BOOK
A PRACTICAL GUIDE TO LOCAL TOURIST ACTIVITIES IS ALSO PROVIDED
TRANSFER OF LUGGAGE BETWEEN EACH HOTEL
YOUR TRANSPORT FROM LOURDES TO THE STARTING POINT OF YOUR TRIP.
Contacter la boutique
05 62 56 70 00
Informations/Réservations
Experience an extraordinary week cycling across the high Pyrenean passes: 5 days - 11 cyclist-only mountain passes - a 153 km climb. Peyresourde, Aspin, Tourmalet, Aubisque and other passes you have yet to discover. A road trip by bike across passes and through valleys, admiring new landscapes every day.
YOU'RE GOING TO LOVE
SOME BEAUTIFUL PYRENEAN PASSES RESERVED FOR CYCLISTS BETWEEN 9AM AND 12PM
COMFORTABLE ACCOMMODATION
TRANSFER OF LUGGAGE BETWEEN HOTELS
TECHNICAL INFORMATION AND MAPS PROVIDED
YOUR PROGRAMME - 7 DAYS / 6 NIGHTS
HOTELS AND TRANSFER OF LUGGAGE
Devis personnalisé
Intéressé par ce séjour ?
Obtenez un devis personnalisé !
Besoin de conseils ou d'informations complémentaires ?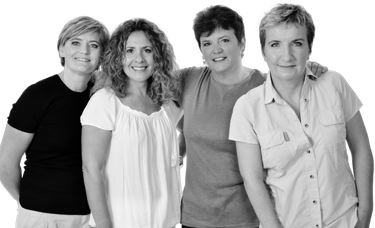 Contactez nos créatrices de vacances, spécialistes du sur-mesure au
05 62 56 70 00
Des conseils personnalisés, des activités adaptées à tout le monde, des hébergements qui vous correspondent, Julie, Monique, Nathalie et Sabine, créent avec vous les vacances sur-mesure dont vous rêvez.
Une parfaite connaissance du territoire, une foule de bons plans, des services VIP… Ces Créatrices de vacances, spécialistes de l'organisation « No Souci No Stress » sont à vos petits soins pour trouver « LA » formule qui vous plaît.
4 BONNES RAISONS DE PARTIR AVEC LA BOUTIQUE
01

Avoir un contact humain

Une interlocutrice unique et non virtuelle, avec un visage et un prénom, pour échanger, vous conseiller et apporter des réponses claires, rapides et concrètes.

02

Gagner du temps, Se faciliter la vie

Présentes sur place, nous pouvons tout organiser pour vous et selon vos envies : hébergement, activités, bonnes tables... Nous savons tout faire!

03

Profiter des bons tuyaux

Expertes des Pyrénées, nous vous donnerons des conseils personnalisés et des adresses que vous ne trouverez dans aucun guide.

Tous les prestataires proposés sont sélectionnés pour leur qualité et nous resterons toujours disponibles pour vous assister en toute circonstance.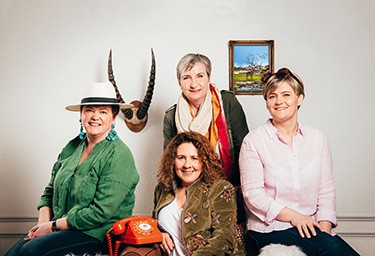 LA BOUTIQUE DES PYRÉNÉES, spécialiste des vacances sur-mesure
Installées dans les Pyrénées où nous sommes nées, nous proposons gratuitement des idées de vacances, petites et grandes, pour tous les goûts et tous les budgets. Chaque formule proposée est personnalisable. Si l'une d'elles vous plaît, mais que vous souhaitez l'adapter, appelez nous!